SAFETY and SECURITY of HUMAN LIVES FIRST
Measuring the wind speed and direction, air pressure, temperature and humidity

Inform extreme weather conditions

Manage  dangerous situations

Knowing the weather data during an intervention is essential to ensure the safety of people exposed to smoke and diverse fumes.

A fire-fighter  Forewarned is forearmed!

For an effective and safe intervention, anticipate the danger! Local knowledge of the strength and direction of wind helps for prediction of the evolution of fire and smoke plumes. The weather station WST6000CGPS and WST7000C provides measures for action decision, needed for the deployment of intervention teams and possible evacuation of civilians or fire-fighters. With a weather sensor WST7000C or WST6000CGPS

Automatic orientation to the North through integrated electronic compass

Rapid deployment

Compact weather sensor, mounted on a telescopic mast of a vehicle or on a deported tripod mast

Measurement and information 20 seconds after starting

Other benefits ...

The automatic weather sensors WST7000C and WST6000CGPS can be networked with METEONET software to cover an area
The transmission of meteorological parameters is made bycable, fibre optics, modem, wireless, Intranet or Internet, GPRS, etc.
WST6000C
Mobile Digital Weather Sensor with integrated Compass

0 - 40 m/s
-40 +60 °C
300 - 1100 Hpa
0 - 100 % humidity
RS-422 Serial link
WST6000CGPS
Mobile Digital Weather Sensor with compass and GPS

0 - 40 m/s
-40 +60 °C
300 -1100 hPa
0 - 100 % humidity
RS-422 Serial link

WST7000C
Mobile Meteorological Weather Sensor with compass

0 - 70 m/s
-40 +60 °C
600 -1100 hPa
0 - 100 % humidity
RS-485 Serial link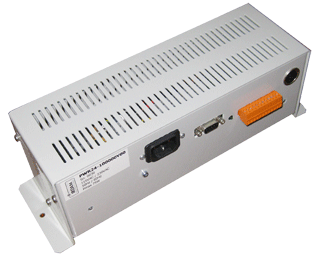 Power Supply Module PWR 24 for indoor applications (not water proof) with converter RS 485 / RS 232.
PWR 24
Power Supply Module
240 VAC to 24VDC
50 or 60 Hz
50 W

Converter AC/DC 24V / 2,5A
Converter RS-485 / RS-232
Meteonet Mono and Multi Software

SOFTWARE FOR METEONET MONO AND MULTI
Software for PC and LAN /Intranet showing the measured data's from IRDAM weather sensors